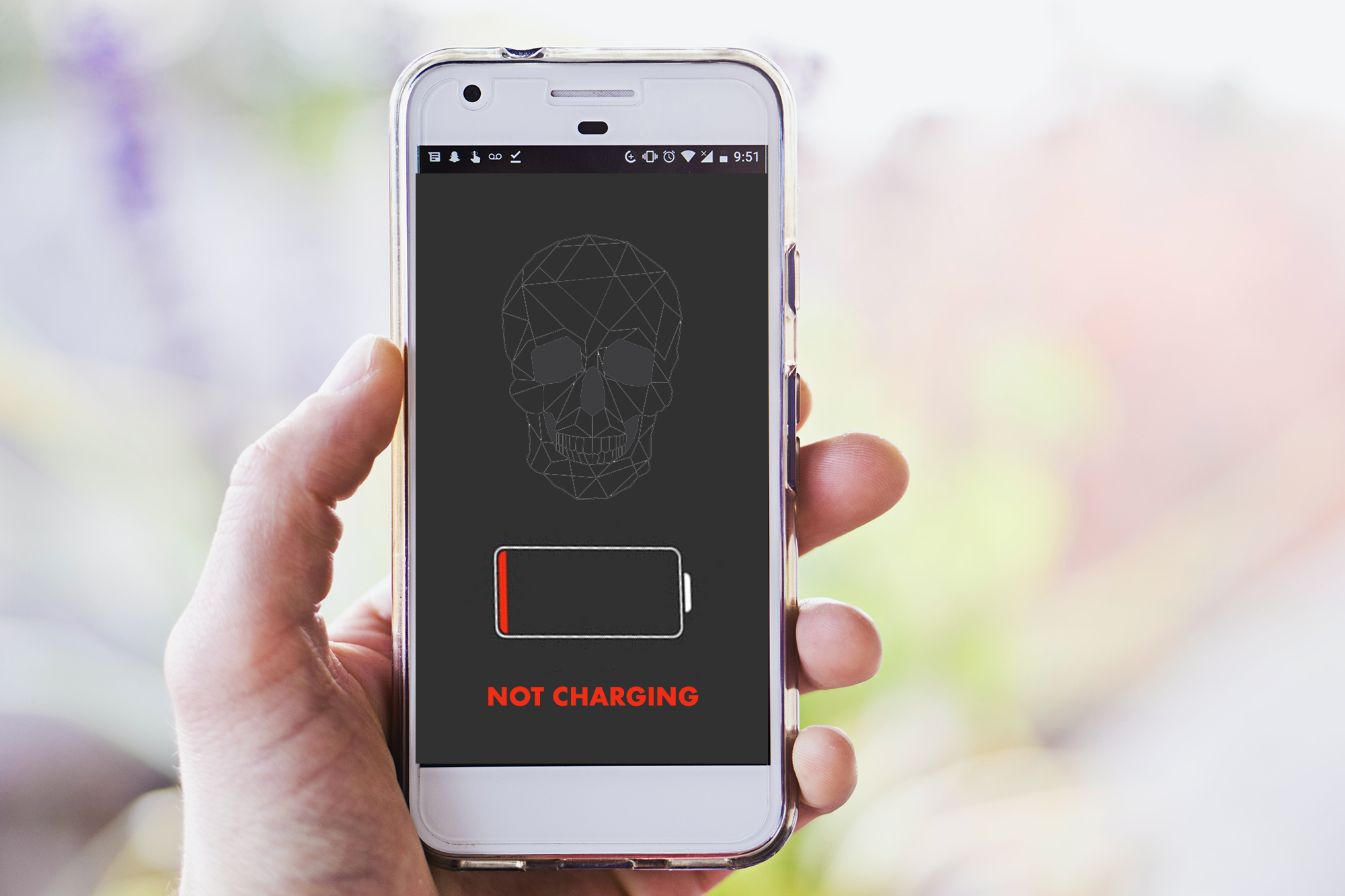 Not all charging cables are Equal . . . my near nightmare at LaGuardia
Saved by the App
Remember the days of travel?  The days of flying the friendly skies . . . a time when our biggest worry was taking off our shoes and exposing our hole-ridden socks. 
Those days will be upon us soon enough again and just the thought of it takes me reminiscing about the near nightmare I had at LaGuardia – the day. . .  my cell phone . . . wouldn't charge!!!!!
Yikes!  Yes! 
We have all had those days.  Either our cell didn't charge or charged so slowly that we felt we would not only miss our flight but more importantly our much-needed call with our job or significant other.  Just thinking about this makes me squeamish and wishing that wireless charging areas were everywhere.  But let's face it, not all wireless charging areas work at the same peak efficiency and there are times when we will need to be tethered to an outlet just to find that our charger is a dud. And, when those times hit us we need to be ready. 
Ready?
OK so here is the scoop.  Not all charging cables are equal. 
True! 
And unfortunately, something I found out at the airport when my cell seemed to be stuck forever on one bar.  No matter how much I watched it charge I couldn't help but feel like the kid in school waiting for the second hand to reach the moment when class was finally out only to realize that Einstein was right that time was an illusion . . . an illusion that made time appear to stand still. 
Listen, don't be fooled, like I was, into thinking your $1000 cell phone is going to have the best charger in the marketplace or even that it is the best charger for your phone.  All chargers are designed to do the same work but either due to time or other issues they fail to equally measure up with each other resulting in us using some cables that keep us disconnected.  ☹
But now! Now there is hope!  And it comes from the Crisoft – the company that stands by their vision to develop new solutions, that will make this world a better place to live, one app at a time.  And the hope is called Amperes. 
Wait a second.  Amperes isn't new.  Amprers is the app that a stranger at the airport told me about and kept my airport experience from spiraling into an abyss. 
But you haven't heard of Amperes?  Well, it is the ultimate battery and charger testing app that helps you find bad charges and cables, check wired and wireless chargers and provides other system information.  Pretty cool huh? 
You know back in 2016 Apple removed all access to the battery and charging information.  Once useful apps that were showing this info before, became useless and stopped working.  But Crisoft, with their app Amperes, found a way to get this information and released the first app in the world, THE WORLD, that could gather this data and show it to the users.  There is so much this app can do, and all the particulars are listed down below.  
But keep your eyes up here for now because I will let you in on the secret – the BIG SECRET of what is new.  NEW I tell you!
Now Amperes allows users, through their new portal, to compare their test scores with other users of the same device type globally. That's right – now you can see how your charger measures up.
I personally love this app.  The developers of it are always responsive to the needs of their users and updating it to keep ahead of the curve.  This is just one reason why there have been other companies who have tried to do what Amperes does but they have failed. 
Never look for an imitation when you can have the real thing for just $1.99 – that's it!  $1.99 for a lifetime investment, or as long as the world has cell phones that need charging.  But hey why take my word for it.  Read below about some of the particulars and how you can secure your own app. 
Language Support:
Amperes supports English, Afrikaans, Arabic, Armenian, Catalan, Chinese, Croatian, Czech, Danish, Dutch, Finnish, French, Georgian, German, Greek, Hebrew, Hindi, Hungarian, Indonesian, Italian, Japanese, Korean, Malay, Mongolian, Norwegian Bokml, Polish, Portuguese, Romanian, Russian, Simplified Chinese, Slovak, Spanish, Swedish, Thai, Traditional Chinese, Turkish, Ukrainian, and Vietnamese languages.
Device Requirements:
* iPhone, iPad, and iPod touch
* Requires iOS 10.3 or later
* 36.1 MB
Pricing and Availability:
Amperes 4.0.13 is only $1.99 USD (or equivalent amount in other currencies) and available worldwide exclusively through the App Store in the Utilities category. Promo codes are available to members of the press. For more information, please contact Andrey Krasnov.
CrioSoft
Amperes 4.0.13
Purchase and Download from the App Store
Screenshot
CrioSoft is a developer and publisher of business and entertainment software. After establishing CrioSoft in 2014, we developed popular and well-respected apps and games for mobile platforms. By focusing on creating well-designed, highly desirable software, CrioSoft has maintained a great reputation for quality since its creation. We do work for our users. We listen, we implement, and we change. No user is too small, and no opinion is unimportant. Thanks to our amazing user base, our products continue to grow and become the best in their class. Our development approach is simple. We love what we do and are always looking to improve, and as a result we develop top notch products. We use the latest technologies and frameworks. All Material and Software (C) Copyright 2021 CrioSoft LLC. All Rights Reserved. Apple, the Apple logo, iPhone, iPod and iPad are registered trademarks of Apple Inc. in the U.S. and/or other countries. Other trademarks and registered trademarks may be the property of their respective owners.